SERVICES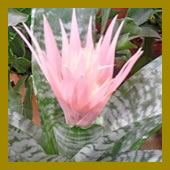 Our Interior Landscaping experts have specialist knowledge and experience in selecting and maintaining plant displays, whether they are natural or artificial. We can maintain flowers, trees and plants for you as part of an all inclusive package
Rental
No purchase necessary and FREE plant replacement for a fixed quarterly fee inclusive of maintenance, our rental rates gives you the added satisfaction that if a plant display should fail to continue to meet your standards or perish we will replace the plant at no additional cost to the client.
Purchase
Purchase your natural or artificial plant displays outright and either choose to look after them yourselves, or take out our maintenance service in order to ensure that your selected plant displays are kept in good condition.
Maintenance
Our maintenance service will adhere to C.O.S.H.H regulations; we will visit on a regular basis to keep your plants fit and healthy by feeding watering, pruning, pest control and cleaning both plants and containers for a fixed quarterly fee.
For further information on how Anthurium's interior landscaping experts can create personalised eye-catching plant displays for you and your office please contact us on 07989 500843 or email us at contact@anthurium-plants.co.uk