ABOUT US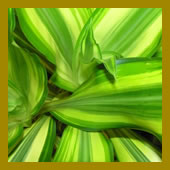 Anthurium offer a personalised service and can create a wide range of office plant displays using the latest design of planters and plants that are guaranteed to suit any office/business/or residential premises.
The natural and artificial plant displays selected in consultation with our expertise will be customized to the highest standards and be maintained by experienced staff. This ensures that the plant displays have the same visual appeal and high quality as the day they were installed.
All kinds of office/business/or residential premises can benefit from the appeal of natural plants or flowers. Office plant displays will transform a lackluster working environment into one with an improved atmosphere allowing for greater productivity and creativity and tropical plant displays can also enhance any domestic environment.
You may require office plant displays or plants that need little or no maintenance or perhaps the area you would like brightening up does not have enough natural light for live plant displays to survive.
If this is the case we still have a wide selection of realistic and beautiful artificial office plant displays to choose from.
For further information on how Anthurium's interior landscaping experts can create personalised eye-catching plant displays for you and your office please contact us on 07989 500843 or email us at
contact@anthurium-plants.co.uk